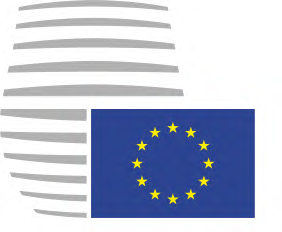 Council of the 
 European Union 
Brussels, 2 June 2023 
(OR. en) 
    9923/23 
 
LIMITE 
 
COMER 67 
INTER-REP 37 
CONOP 51 
CFSP/PESC 773 
ECO 49 
COARM 126 
ATO 31 
'I' ITEM NOTE 

From: 
Presidency/General Secretariat of the Council 
To: 
Permanent Representatives Committee (Part 2) 
Subject: 
Draft revised Mandate of the Working Party on Dual-Use Goods - Approval       
1.  The Council's Working Party on Dual-Use Goods (DUWP) was set up more than 30 years 
ago, with a view to increase the coordination and convergence of Member States' export 
controls of dual-use goods and technologies 
1
.   
2.  The recent revision of the EU Dual-Use Regulation
2
, which sheds light on developments in 
dual-use technology, and current economical and political circumstances has motivated the 
Working Party on Dual-Use Goods to revise and streamline its mandate.   
3.  In light of the above, the Presidency launched a review process of the DUWP mandate on 
19 January 2023. On the basis of a Presidency draft text, the DUWP examined its revised 
mandate at a number of meetings.                                                    
1
 4882/92 
2
 Regulation (EU) 2021/821 of the European Parliament and of the Council of 20 May 2021 setting up a 
Union regime for the control of exports, brokering, technical assistance, transit and transfer of dual-use 
items (recast), https://eur-lex.europa.eu/legal-content/EN/TXT/?uri=CELEX%3A02021R0821-20230112   
9923/23    
IOO/ns 
1   
RELEX.5 
LIMITE 
EN
---
4.  On 31 May 2023, DUWP Delegates agreed on a consolidated text for the revised draft 
mandate.   
5.  The Permanent Representatives Committee (COREPER) is therefore invited to approve the 
draft revised mandate of the Working Party of Dual-Use Goods, as set out in the Annex to 
this note.     
9923/23    
IOO/ns 
2   
RELEX.5 
LIMITE 
EN
---
ANNEX 
Working Party on Dual-Use Goods 
C.23 
Code 
The Working Party
on Dual-Use Goods
 operates under:
Council 
☐  General affairs 
configuration 
☒  Foreign affairs 
☐  Economic and financial affairs3 
☐  Justice and home affairs4 
☐  Employment, social policy, health and consumer affairs 
☐  Competitiveness (internal market, industry, research and space)5 
☐  Transport, telecommunications and energy 
☐  Agriculture and fisheries 
☐  Environment 
☐  Education, youth, culture and sport6
Non applicable 
Sub-areas or 
subgroups 
(if applicable) 
Policy areas 
Under the authority of Coreper7, the Working Party is responsible for EU work 
in the area of dual-use controls. 
This work shall be carried out in conformity with the relevant international 
obligations and commitments that EUMS, and where applicable, the Union, 
have accepted, mainly regarding non-proliferation, regional peace, security and 
stability and respect for human rights and international humanitarian law. 
In particular, the Working Party will, respecting the division of competences:  
-  Focus on work relating to and resulting from the EU Dual-use 
Regulation, as it evolves in subsequent recasts, including exchange on 
policy, best practice, and information sharing and dual-use items. 
-  Take into account the linkages of the existing multilateral export control 
regimes to the EU Dual-Use Regulation.  
-  Provide policy guidance in the area of dual-use controls.                                                   
3
 Including budget  
4
 Including civil protection  
5
 Including tourism  
6
 Including Audio-visual affairs 
7
 In accordance with Article 240(1) TFEU and the Council's Rules of Procedure   
9923/23    
IOO/ns 
3   
RELEX.5 
LIMITE 
EN
---
-  Maintain and develop dialogue and cooperation with third countries in 
the field of dual-use controls.  
-  Where appropriate, provide technical guidance, including on restrictive 
measures, in a transparent manner and acknowledging the distinct legal 
and other features of the respective frameworks 
Type of work 
The Working Party is mainly in charge of the following: (if applicable): 
☒  Work on Union legal acts (i.e. legislative acts and other legal acts)  
☒  Policy preparation  
In particular, the Working Party is in charge of:  
☒  legislative act(s): 
 ☒  other Union legal acts: 
☒
external documents or instruments: 
 ☐  policy document(s): 
☒  other: 
Supporting and contributing to the European Commission work on 
Guidelines in accordance with the EU Regulation on Dual-Use items, and 
related activities. 
The Working Party is chaired by:  
Chairing 
☒  the six-monthly Presidency 
arrangement 
☐  a representative of the High Representative 
☐  other, namely:   
-  
Date of establishment:  1992 
Observations  
-  
Date of revision of the mandate: 2023 
-  
The Working Party can meet in a secured environment and can 
deal with classified information up to EU SECRET level. 
Main links with other Working Parties:  
- Working Party on Non-Proliferation and Arms Exports (CONOP and 
COARM); 
- Working Party on Law Enforcement (Customs) on enforcement of the dual-use 
framework; c
ross reference
- Working Party on Trade Questions, regarding trade and export control 
instruments; 
cross reference
- 
Relevant geographical Council WPs regarding restrictive measures and on 
dual-use export control 
- Foreign Relations Counsellors Working Party (C.1), regarding technical 
comments on dual-use aspects of restrictive measures      
9923/23    
IOO/ns 
4   
RELEX.5 
LIMITE 
EN
---